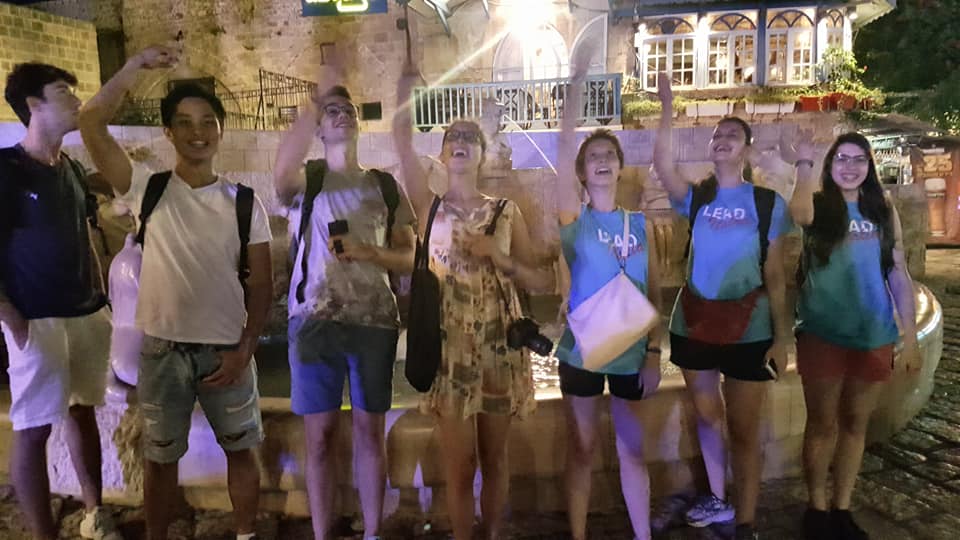 27 Aug

A journey towards the future: Day 1
Each journey is lived three times: when you dream it, when you live it and when you remember it.
The only rule is: do not come back the same way you left. Come back changed.
What will we do? How shall we behave? Who will we meet? Will we have fun? What will we gain from this experience?
These and many other questions were going through our head before our departure on 28th July, 2018. At the airport we pictured so many things in our mind. We shared our expectations and what we wanted to learn, but we could have never expected what we actually experienced in Israel.
The 10 days we spent in Israel have changed us. We've been in contact with a reality we did not know anything about and we met people that filled our hearts.
Let's go back to July 28, 2018.
After hours of travelling, we finally landed at Tel Aviv airport. At the arrivals, Eliav (CEO of LEAD), Yaara, who is now training to become a facilitator at LEAD and Maor, her husband, were waiting for us full of enthusiasm. All of us were thrilled to meet each other. We guys were finally living a dream. Eliav and Yaara were happy to have us there. For LEAD, that meeting was a meaningful step in the life of the organisation.
Our first stop was Avraham Hostel, the place where we would have spent the first nights. It was just the beginning, and we were already fascinated. The environment was very welcoming and dynamic. We immediately felt at ease.
We then quickly left for our first step into the Israeli culture. We visited the beach near Yafo, the old city located in Tel Aviv.
Having dinner in front of the sea, with colourful meals trying the typical local flavours, was something that it is difficult to describe. We were overwhelmed by the excitement we felt for every single thing that seemed so great and completely out of this world. In truth, from our perspective, it was really out of this world.
After our sunset dinner, we started walking towards the centre of Yafo. We passed through the little steep streets that brought us to big squares where concerts and Israeli dances were taking place. We immersed ourselves in what is the history of this country.
For sure the soft lights and the romantic atmosphere of that night made us spent a great time that we will hardly forget.
However, this is nothing compared to what we would have experienced the next days.
Pietro Marongiu
To be continued…